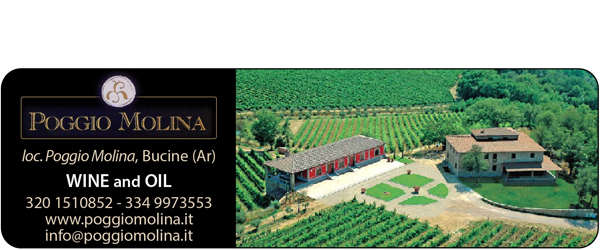 The Poggio Molina farm is situated in the hill of the Val d'Ambra at an altitude of 300 metres above sea level.
Of its approximately 90 hectares, 16 are vineyards. The Farmhouse, dating from around 1700, is located in the centre of the farmland whit recently renovated wine cellars fitted out with the most modern wine-making technology alongside.
Running the farm, owned by the Bossini Gori family is Claudio Bossini. Together with oenologist Stefano Chioccioli, they devote all the resources to producing high quality wine.
It is possible to taste and buy our wines and oil on the farm
CONTACT
Alba +39 3349973553
Federico +39 3201510852