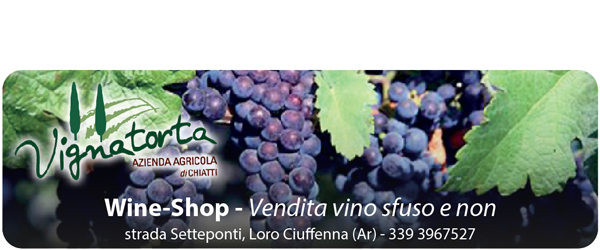 Vignatorta farm can be eached by the Setteponti road, the ancient Cassia Vetus, which, during the Roman age, connected Arezzo to Florence.
The place where the Farm is set enjoys a special micro-climate; the east side is surrounded by the mountains of Pratomagno and on the west side are the mountains of Chianti. Near our farm is Loro Ciuffenna, one of the most beautiful villages in Italy, with the famous church of Gropina and many cultural itineraries.
The Vignatorta farm is located in a beautiful landscape and produces wine primarily from Sangiovese grapes with small percentages of Merlot. We obtain a strong, tasty and well-structured wine, with aftertastes of red fruit and berries, which give it an intense ruby red color. The wine is aged in stainless steel, and well balanced in all its components, You can savour it as a young wine, accompanying dishes of Tuscan cuisine but at the same time the wine aged in barrels has elegance, a powerful scent and a flavour with a hint of vanilla harmoniously infused into the wine. This wine is suitable to accompany elaborate dishes and enhances moments spent in pleasant company!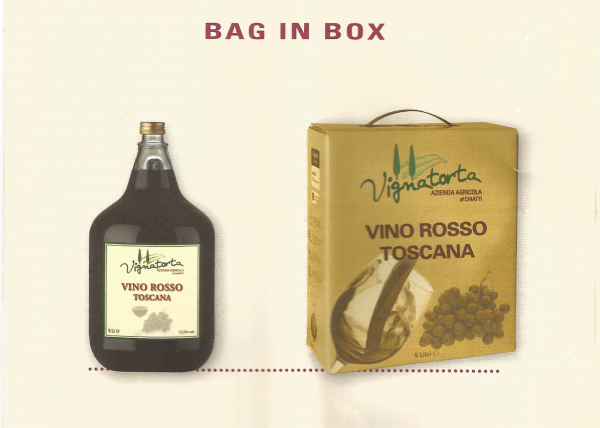 We offer our customers the opportunity to buy wine in bulk and bottled in convenient containers of 5 or 10 liters directly from us or if you prefer we can deliver.
By "filiera corta" we mean the opportunity of a direct relationship between you and the agricultural producer; obtaining respect for the environment, a link with the territory and the security that your products will arrive at your house directly from our fields; everything at convenient prices.
mobile +39 3393967527

Strada Setteponti- Loro Ciuffenna (Arezzo)
---