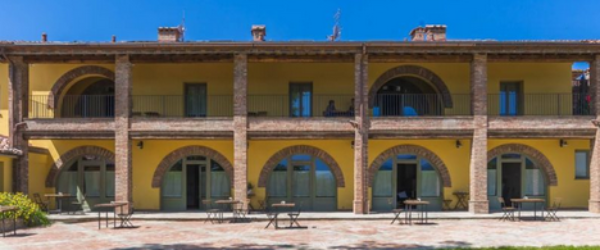 The holiday home Le Fornaci was born from the conversion of an area, which in the last three hundred years has hosted an important production: a historic brick kiln. In 1710, immediately outside the town of Laterina, a great furnace arose; here bricks, tiles and other materials for construction were made continuously for three centuries. Baglioni's family has owned the furnace and has kept this centuries-old tradition of production until recent years, even managing for a few decades to restore luster to the ancient Tuscan tradition of hand-made terracotta.
Today, in the context of production which has so strongly changed, with the careful conversion of the entire area into a lovely stay for guests, the owners have sought to save the memory and spirit of such a noble tradition. As well as the furniture, we put effort to keep alive tradition in details too, aiming to share with the guests the way people used to live their lives here and let them feel the affection for this territory and for this building, like our family did throughout centuries.
To let our guests taste better the true spirit of this area, we decided to provide the apartments with furniture coming from the furnace itself or from the houses of the workers' sons and grandchildren, as thanksgiving for keeping the memory of their family members alive: the names of the apartments are indeed the nicknames of the workers who made the history of this ancient industry.
"Comfort" is a key word in Le Fornaci: in our opinion the most valuable thing is our guests' happiness and their smile is for us reason of pride and satisfaction, something that money cannot buy. Indeed, to offer an unforgettable experience we have many different services: breakfast in our hall or in the apartment, cook in apartment, courses and guided activities.
LE  FORNACI
Casa Vacanze Le Fornaci – Loc. Latereto, 12  Laterina  (AR)
Tel: Ezio +39 366 1965020 – Enrico  +39 339 5232496