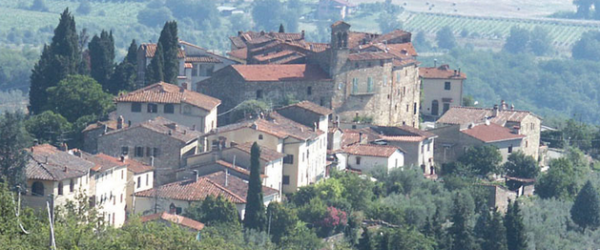 Incorporated into the castle walls is the ancient parish church, which is now in its 17th-century forms. The Interior is rich in works of art, the baptismal font in Alabaster from the early seventeenth century, the Tabernacle in sandstone of the 17th century, the eighteenth-century pipe organ, only one of the Val d'Ambra, and many paintings of the seventeenth century such as the painting of the Madonna of the Rosary by Salvi Castellucci, a pupil of Pietro da Cortona.
The parsonage houses a museum that includes la tinaia, l'orciaia, barn and the two rooms of the Museum of sacred art, the Parish Library and archive.
In the Museum are kept 120 vestments, chasubles, albs, surplices and copes from the sixteenth century onwards and numerous furniture, chalices, altar crosses, candlesticks, ciboria, ships, etc., from the 14th century onwards.
Two corners of the Museum are dedicated to children, with the memory of the beating of wheat and payment of tithes and a glimpse of the wars of independence dedicated to the Rector of San Leolino Pirro Gam, which fought with Garibaldi to the defense of Rome.
E-mail : uragozzino@alice.it.
website http://www.sanleolinodibucine.it
---