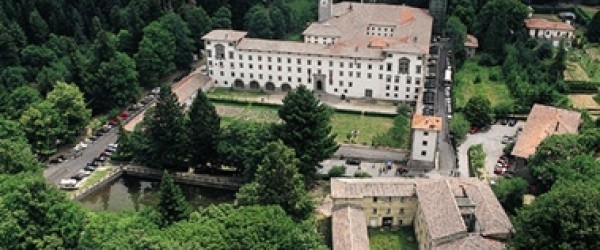 The monastery of Santa Maria Vallombrosa in Reggello, Mother House of the Congregation, stands on the site where, in the mid-eleventh century, the founder of San Giovanni Gualberto first erected a simple chapel for the small group of monks who had retired with him a hermit. The great aspect of the present monastery dates mostly from the XV and XVII, with the exception of the bell tower of the twelfth century. The church has a rather eighteenth-century decoration Late Baroque.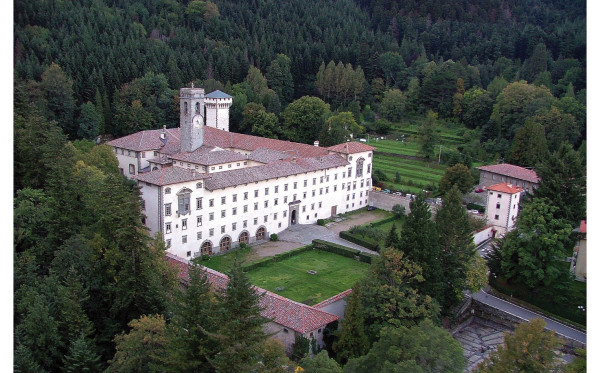 The visit to the monastery is very interesting: the imposing building, dominated by the tower and bell tower from 1200, has the appearance of a castle. Beyond the gate, you can admire the beautiful facade of the church, which, however, retains its medieval layout, despite the appearance is characterized by Baroque interventions.
Numerous works of art preserved in the abbey: a bas-relief of Robbia in the vestibule facing the refectory, the fifteen paintings by Ignazio Hugford in the refectory, the wooden choir of the church carved and by Francis by Poggibonsi.
Around the Abbey, in the forest, in holy places linked to the most significant events in the life of Gualberto, chapels and shrines can be found dating from the sixteenth and seventeenth centuries.
The paths that lead to these small religious buildings offer visitors many opportunities for meditation.

Open to the Public:
Winter: 9:00 to 12:00 / 15:00 to 18:00
Summer: 6:00 to 12:00 / 15:00 to 7:00 p.m..
info:055 86.20.29.