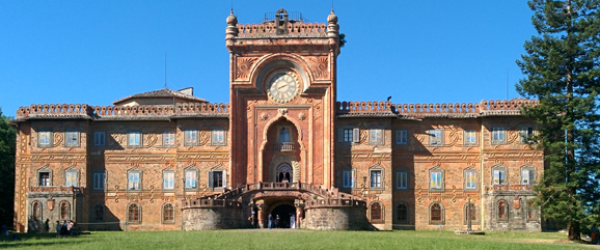 Ferdinando Panciatichi Ximenes of Aragon, though unjustly little known, was a man of vast culture, protagonist of the cultural, social and political life of Florence, in particular in the period 1850 to 1870 when it became the capital of Italy.
He was Honorary Member of the Order of Architects and Engineers of Florence, botanical collector, bibliophile, entrepreneur, political and intellectual multifaceted. He worked as a patron helping with donations or partnering with the cultural institutions of Florence: the Academy of Fine Arts, the Museum of the Bargello, the Uffizi, the Accademia dei Georgofili, the Tuscan Horticultural Society. The part of your records having public importance was donated in 1888 to the National Library. Expert on Dante, in 1865 he was Chairman of the Committee for the celebration of the sixth centenary of the birth. Some of the new neighborhoods built in Florence capital were on his land and he belonged Panciatichi Palace (now the Regional Council) and the Palazzo Ximenes in Borgo Pinti.
In the political field was a passionate fighter during the riots of '48 and a loyal supporter of the national cause. He was also Director of the Community of Florence (until 1865), Reggello and Rignano Arno, a member of the Council Compartimentale (then Provincial Council) 1860-1864 and Deputy of the Kingdom in the ninth and tenth Legislature until 1867, when He resigned.
Talented and visionary, he had a fiery character and pride that led him, in his long life, clashed frequently with people and institutions on various subjects (art, politics, business, Italy newborn …). No coincidence that the "White Room" Castle Sammezzano graced two sentences in Spanish: "Nos Contra Todos – Todos contra Nos" (Us against All – All against Us), as a program and a promise.
His figure is, in fact, mainly linked to the Castle Sammezzano to whom he dedicated half of his life.
In about forty years (1850-1890) the Marquis Panciatichi planned, financed and carried out (in the physical sense because all the bricks, stucco, tiles were made "on the spot" with the local workforce well educated) and the Park Castle Sammezzano, which is the most important example of architecture in Italian Orientalist.
Every year there are 3 or 4 visits a limited number (approximately 800 people) and in less than one minute the server had more than 11,000 requests from all over Italy (and not only).
For visits see page facebook
https://www.facebook.com/SammezzanoComitatoFpxa18132013