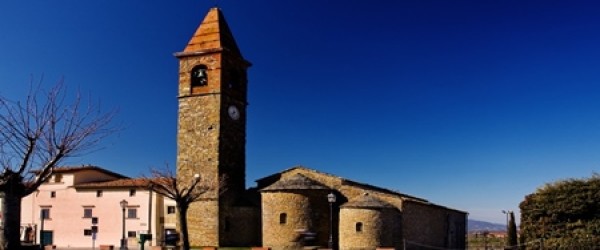 The Church of Santa Maria in Pian di Scò is located on top of the country. Those who take the road of the Seven Bridges is located in front of the Sacred building with three apses and the slender bell tower. The impressive Pieve di Sco turns his back to the main road. A quick look makes us understand that recently has been restored and after restoration you read well the various interventions of man and the vicissitudes suffered by the monument.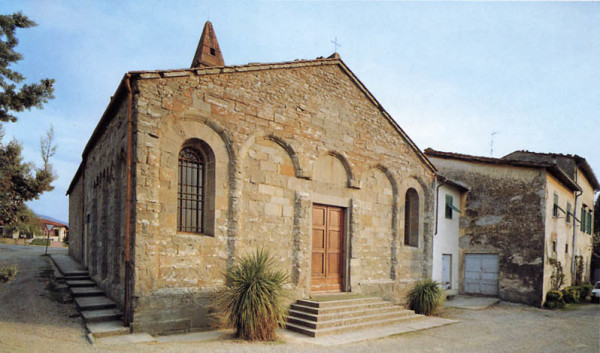 History
This ancient church has a great history. Although we ignore the exact year of its foundation, however, by the whole of its architecture we can assume that arose around the year one thousand. The first document in which it is mentioned dates back to March 12, 1008.
Visiting the interior there is indeed a difference between the invoice part of the parish adjacent to the façade, most decorated and cared for, and that prebiteriale, coarser and cruder. This particular has misled for years its observers, who considered the back of the church as the oldest. In reality, I am the façade and the beginning of the church the old parts, this is because the church of Santa Maria is one of the few who has suffered a greater deterioration in the back.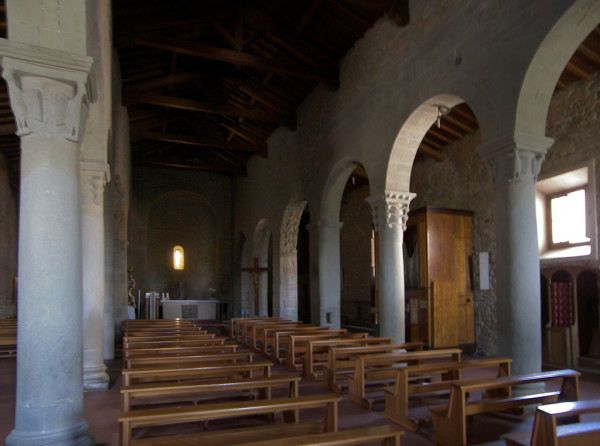 Going forward from the lower left of the apse it was placed on the tabernacle in carved stone of the fifteenth century.
It is said that for the locals the parish functions also forcast station: the third column of the left side, when it rains, it is a kind of inverted cone blue and wet to the touch, which disappears when the sun comes back.