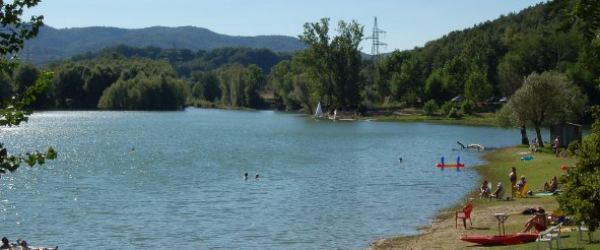 It is owned by Enel, from which it was built in the early 1950s specifically to collect some waterways, the major comes from Gaville, a torrential character in a flood of about 3 million cubic meters.
Its only function is to bring water to the neighboring thermal power plant Santa Barbara, essential for cooling the same. The dam uses an integration coming from the pumping of water on the Arno River near San Giovanni Valdarno useful in case of insufficiency of the influx from the basin catchment.
Despite being well stocked, in some particularly warm summers, emerges from the mirror of water the old landscape immersed for over 50 years. You can see and recognize the old building where bricks were produced and all around the rows of the vines still arranged as if they were still productive.