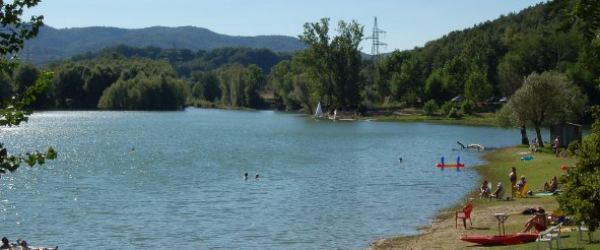 The dam of San Cipriano is owned by Enel (Ente Nazionale per l'Energia Elettrica),and it was built in the early 1950s  specifically to collect some waterways.
Its only function is to bring water to the neighboring thermoelectric power plant in Santa Barbara.
Despite it's quite difficult,it can happen that in some particularly warm summers, emerges from the mirror of water the old landscape immersed for over 50 years.