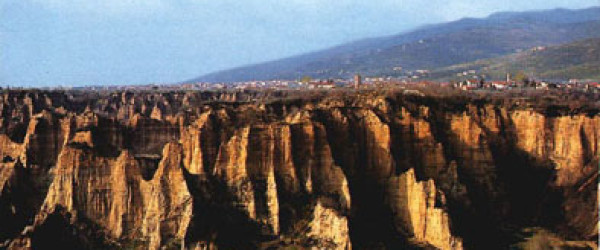 The spectacle of the crags in the water path Zolfina
A Castelfranco di Sopra  (Ar) is a loop trail ,  already  marked by the CAI and called " water Zolfina " where you can see up close one of the most beautiful views of the Cliff of Valdarno and the beautiful Tuscan countryside where they are. The route  is about 5 km long in a succession of unique locations. The starting point is just outside the walls of the village, near the post office where a small wooden tabernacle describes in detail the entire route.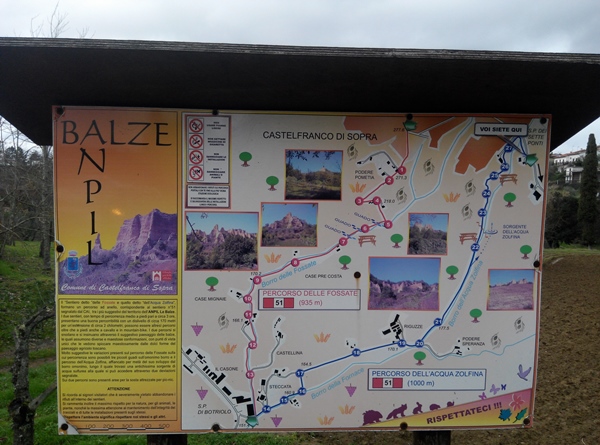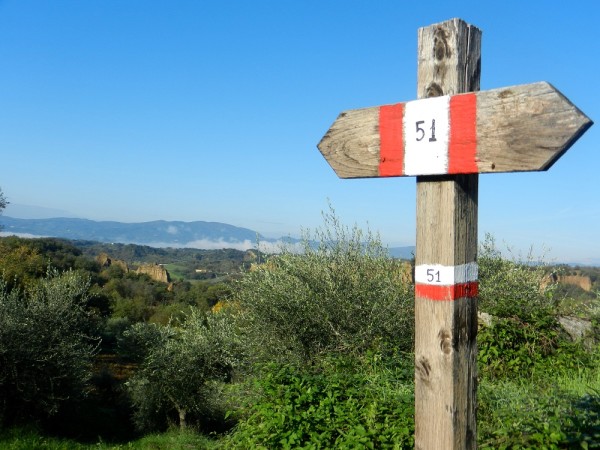 Walking in the path of the water Zolfina in a valley very impressive showing all its glory of a colorful countryside from its infinite shades expressed in ground crops, fruit trees and vineyards, where the crags are always the main protagonists and as you approach you have the impression of not being in Tuscany but in a Grand Canyon of America as seen in certain films, how surreal make any landscape.
Arrived in the vicinity of the farm-Osteria "Le Balze" there is the possibility to make a detour on the path CAI 51 and go up to the village of  Piantravigne  from where the view of the cliffs is marvellous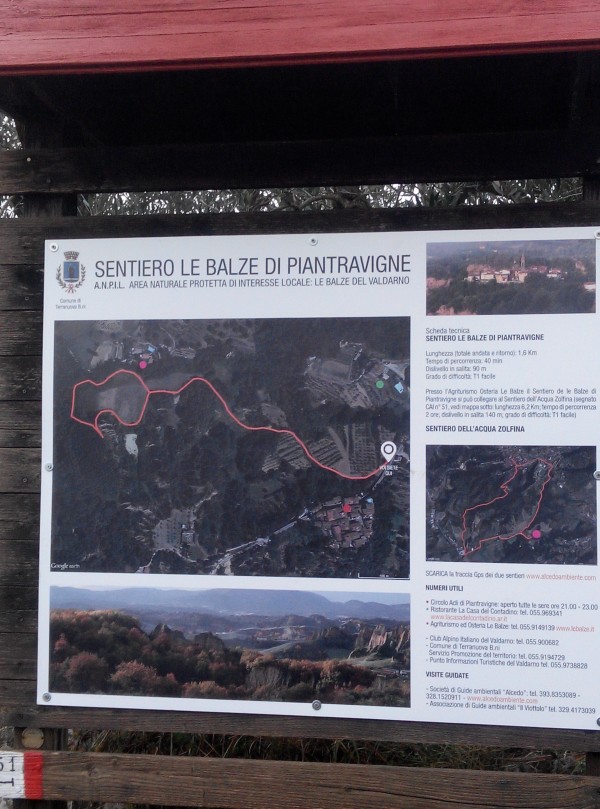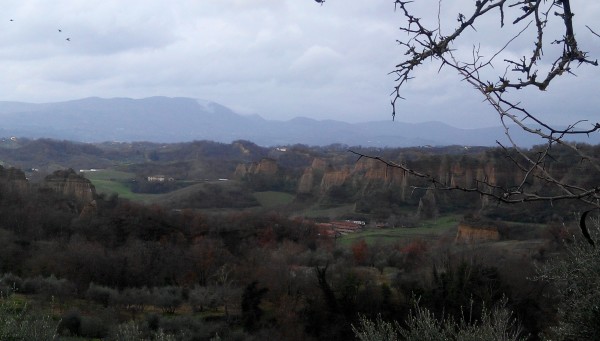 The last stretch of the walk is to more uphill, but not too challenging, and brings you back on the road of  Setteponti towards the ancient Badia a soffena and then back to the starting point.

One of the most beautiful places where you can see the wonder of the Balze of Valdarno, in addition to the water trail Zolfina, is the so-called "Buca delle Fate" or "Cava delle Fate" which is near the small village of Montemarciano (Ar) .
The name a bit of legend, attributed by local farmers, is due the special shades that can be seen in the evening around this fantastic natural amphitheater.