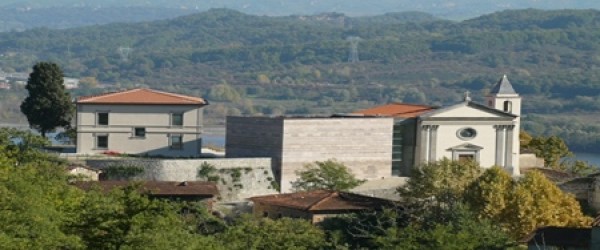 The museum complex documents and highlights the history of the area of ​​Cavriglia and in particular the events of mining. The complex occupies a few buildings of the old village of Castelnuovo dei sabbioni: the former church of San Donato, used as a multipurpose space, a new building connected to it on the space occupied by the old rectory, the exhibition center (the museum) and finally a building of the 20s turned into a documentation center and space for educational activities. The museum is spread across seven rooms dedicated to the history and events of mining according to a process which, by the events of the nineteenth century – the birth of the City of Cavriglia and beginning of mining – switch to document the mining of the twentieth century.

The course is conducted entirely through interaction with modern technologies that allow the visitor to be an active player in the knowledge of the issues presented in an atmosphere rich of opportunities for deepening.
Moreover, the mission of the museum is strongly linked to the involvement of the visitor and next to the memory of the past, the museum develops a careful appreciation of the cultural heritage preserved, with the possibility of continuous enrichment of exposure with special exhibitions.
Particular attention is given to the younger generation and especially to schools.

WINTER TIME
(From November 1 to March 31)
from Wednesday to Friday 10.00-13.00
Saturday and Sunday 10.00-13.00 / 3:00 p.m. to 6:00 p.m.
closed on Mondays
SUMMER HOURS
(From 1 April to 31 October)
from Tuesday to Thursday 10.00-13.00
from Friday to Sunday 10.00-13.00 /16.00-19.00
Closed on Mondays
Full ticket: € 5.00
Reduced Ticket: € 3.00
children under 12 years;
adults over 65 years
Groups of more than 10 people

Info & reservations:
To book a guided tour of the museum you can contact the staff at the following addresses:
Paola Bertoncini – Dr. Andrea Ventura
Tel. +39 055 3985046 – info@minecavriglia.it