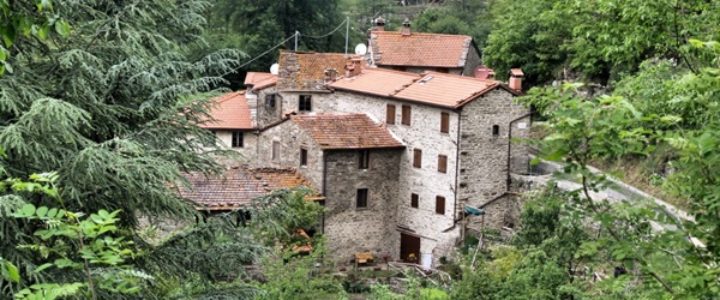 Molin di Bucchio is the first mill that meets in the river Arno. Since the Middle Ages this area has been marked by the presence of hydraulic factories most likely controlled by the feudal family of the Guidi counts. In addition to the milling activity carried out for centuries by the Bucchi family, the town was also home to an important trout farming. The mill ran regularly until 1955 and occasionally until 1960. The last miller was Pietro Bucchi said
In the mill there are still all the equipment (horizontal shovels, hoppers, millstones) The whole architectural complex (of particular importance the kitchen paved with the large fireplace) is still preserved in its original characteristics, thus becoming a place of particular historical-documentary interest.
Every year the mill hosts various initiatives: shows, activities for children, concerts and is very well suited as a place of rest and reference for excursions.
To discover the first mill on the Arno, a place forgotten by the time you breathe history and life: the graffiti of Peter (the last miller of the mill), the ancient paved kitchen, the fire always lit as the passion of the owners in preserving and passing on this world. An opportunity to visit the place where the first partisan died in the land of Arezzo and to learn about new projects for the future as the recovery of the nearby trout farm by a group of young people.