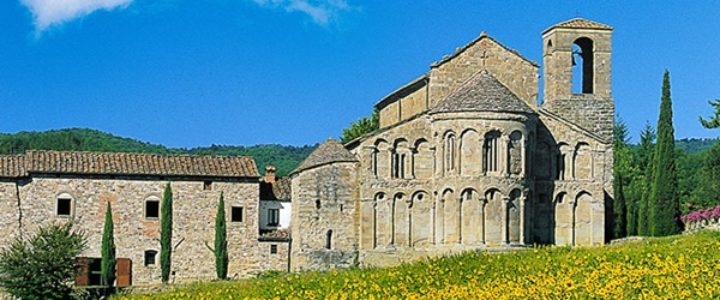 The present Pieve di Romena was built in the mid-twelfth century over an earlier triabsidata church dating back to the eighth century of which the remains are visible under the presbytery.
Popular legends attribute to the Duchess Matilda of Tuscany a role in the foundation of the building.
Upset by a landslide caused by the landslide of the ground caused by a ditch below in 1678 that deprived it of the first two bays and a subsequent earthquake of 1729 that caused other serious damage to the facade, the apse that was split by a deep fissure and the bell tower that has remained since then, now after numerous restorations appears as one of the most interesting Romanesque buildings of the Casentino.