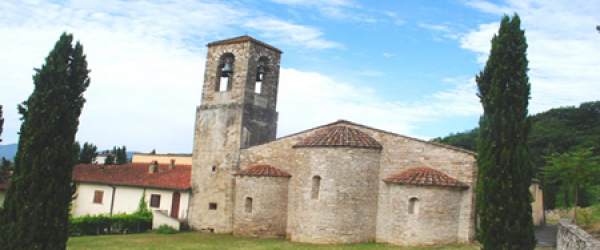 The Pieve di San Leolino in Rignano sull'Arno was first mentioned in 1066 in a document of the "San Pier Maggiore" Monastery in Florence, recording its donation by Donna Gisla, the widow of Azzo di Pagano. Pope Pasquale II also mentioned the church in a document in 1103.
St. Leolino was a Bishop who lived in the III century A.D. and was martyrised in Val di Sieve. In the 9th and 10th centuries it was probably the Guidi Counts (powerful, feudal Counts from the Romagna region) who encouraged the worship of St. Leolino when they took possession of the Casentino and Valdarno regions. This would probably explain the presence of four other churches dedicated to the worship of San Leolino in a rather small area: San Lorino in Monti (Londa); San Leolino in Val d'Ambra (Bucine); San Leolino in Conio (Castellina in Chianti); San Leolino a Panzano (near Greve).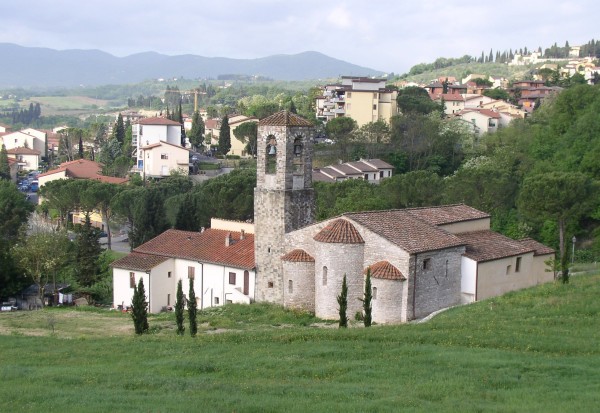 We can see that the church has three aisles, divided by square sectioned pillars sustaining arches and terminating in three semi-circular apses, of which, the central one is the largest.
If we examine the structure of the Pieve, we can find some characteristic architectural aspects,that date back in particular to the Ancient Roman period. Although the church has been recently restored, the three apses, part of the Nave, and the lower part of the bell tower are the parts of the original building.